Jet skiing in Dubai is an exhilarating experience that is not to be missed. Dubai is home to some of the most beautiful beaches and waterways in the world, and jet skiing is the perfect way to take in the sights and sounds of this vibrant city.
The jet ski ride in Dubai begins with a pick-up from your hotel or a designated meeting point. From there, you'll be taken to the marina, where you'll be given a safety briefing and instructions on how to operate the jet ski. Once you're comfortable with the jet ski, it's time to hit the water!
As you ride through the waters of Dubai, you'll be surrounded by the city's stunning skyline and beautiful coastline. The jet ski's powerful engines will allow you to speed through the water, and you'll have the opportunity to take in the sights and sounds of the city from a whole new perspective.
One of the best things about jet skiing in Dubai is the feeling of freedom and adventure it provides. The wind in your face and the thrill of speeding through the water make for an unforgettable experience. You will have the chance to see the iconic landmarks such as Burj Al Arab, Palm Jumeirah, and the World Island.
As you ride along the coastline, you'll also have the opportunity to see some of Dubai's beautiful beaches and luxury resorts. These beaches are perfect for taking a break and relaxing after your jet ski ride, and they offer a great opportunity to soak up some sun and enjoy the beautiful scenery.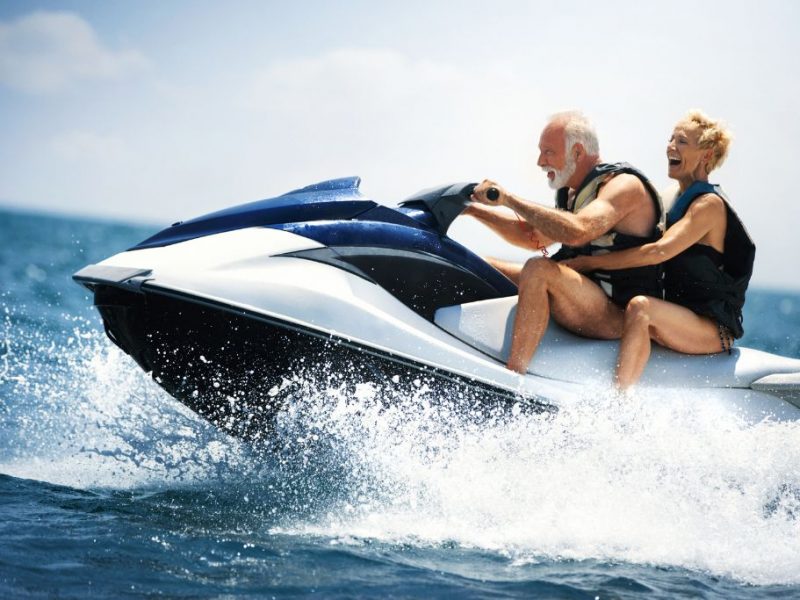 In addition to the spectacular views, jet skiing in Dubai is also an excellent way to get some exercise and have fun at the same time. It's a great way to burn calories and stay active while enjoying the beautiful weather and scenery of the city.
In conclusion, jet skiing in Dubai is an amazing way to explore the city, and a great opportunity to experience the thrill of speeding through the water. It's an excellent adventure for anyone looking for an exciting and unique experience, and a great way to see the beautiful city of Dubai from a whole new perspective. With the right tour operator and a good guide, you'll have an unforgettable experience. Make sure to wear life jacket and follow the safety instructions provided by the operator to have a safe and enjoyable jet ski ride.
Try out our tours: https://tripventuretours.com/tours/